by Phil Rosenberg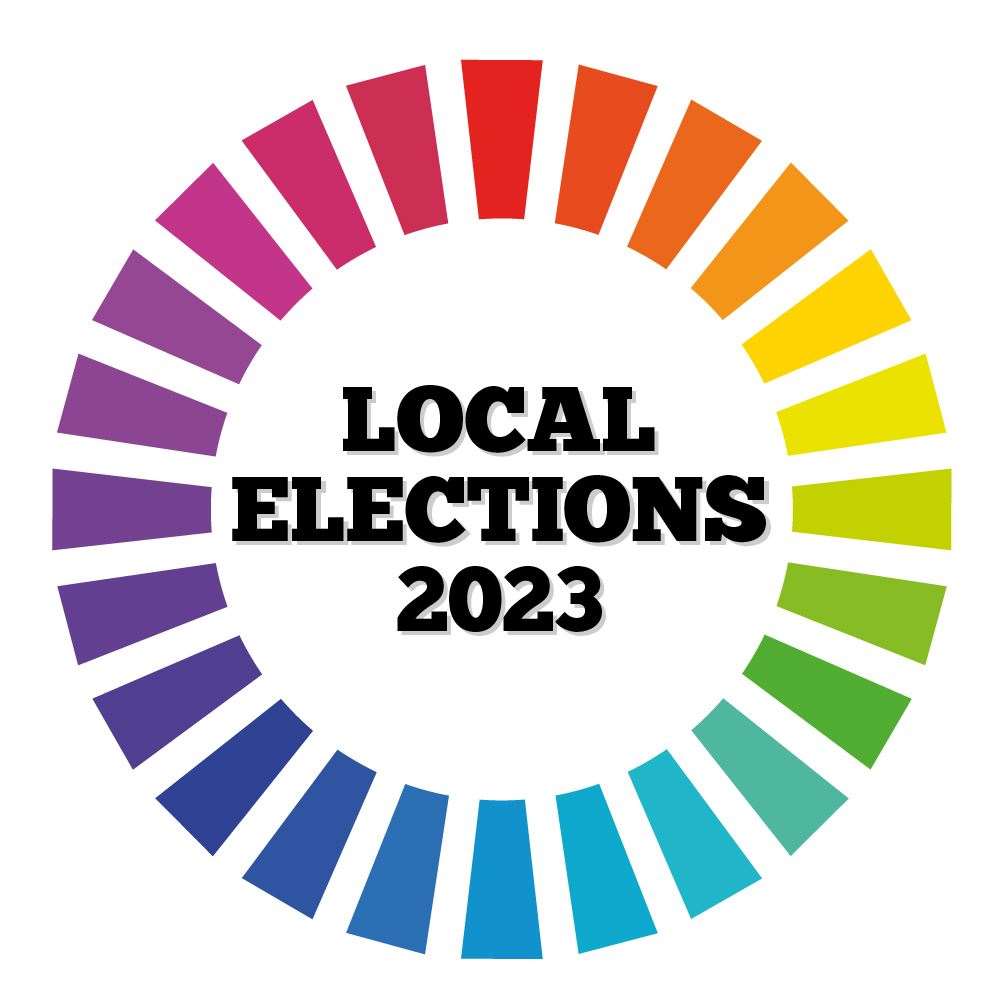 Before we get to enjoy the Coronation weekend, the local elections have come around again.
As well as the normal larger-than-life local personalities, pledges to fill in potholes, residents associations calling for hanging baskets on every high street, and the inevitable social media posts about #DogsAtPollingStations, these elections are a chance to show whether the Labour Party is cutting through and building up steam towards the General Election predicted for next Autumn.
Expectation Management
Keir Starmer has said that he expects Labour to win around 400 seats in this year's local elections, whereas Conservative Party Chair Greg Hands has predicted a 1,000-seat drubbing for the Conservatives.
Neither result is likely.
Both parties are running expectation management exercises, so that they can present whatever results emerge as a good result which exceeds expectations. The smart money is somewhere roughly in the middle, namely, the Conservatives losing 600-700 seats, with Labour the main beneficiaries.
It is worth remembering that whatever the Conservatives' current polling woes, the last time these elections were run, – in 2019, – the Government performed badly, meaning that there are less low-hanging fruits for Labour to win.
Local elections also suffer from poor turnouts of around 30-35%, so actually getting people to head to the polls and vote is going to be the big job for all the parties over the next couple of days.
Local Variables
As much as the national picture can influence things, it is important to remember that hyper-local issues around unpopular developments or localised scandals can swing the day and influence results. In many places, there are also variations about political mix. Smaller parties like the Liberal Democrats and Greens often do very well at local elections, and there will be a range of Independent and localised parties running, which can complicate any readings of the national results.
ID, Please 
This is also the first election where voters will have to produce a form of photographic ID. The Government says that this is a means of preventing voter fraud, while Opposition parties note that the groups least likely to carry ID, young people and people from minority ethnic backgrounds, tend to vote Labour. They see this as naked voter suppression. It will be interesting to see how this plays out in practice. It could in fact be that some older, less digitally native, and more Conservative-leaning, voters who may not have spotted the change in routine, find themselves abruptly turned away at the ballot box.
A Good Night?
Don't stay up too late. These days, many local authorities count votes on Friday, with results only dribbling in gradually.
Either way, what the main parties will be looking to see is whether Labour is winning council seats in the Parliamentary constituencies that the Party will need to flip to win an outright majority in a General Election. These are in the so-called 'Red Wall' seats in the North and Midlands that Boris Johnson punched through in the 2019 General Election, as well as the seats in the South-East that turned red in the Blair years and propelled New Labour to victory.
Ultimately, whichever numbers one believes, the consensus is clear: These are Labour's elections to lose.
Phil Rosenberg is Head of Public Affairs at The PR Office. 
Active in national, devolved and local politics, Phil was previously a Labour Local Councillor in Camden. He spent his Bank Holiday Monday on the doorstep in key marginal Gravesham, in Kent.