By Phil Rosenberg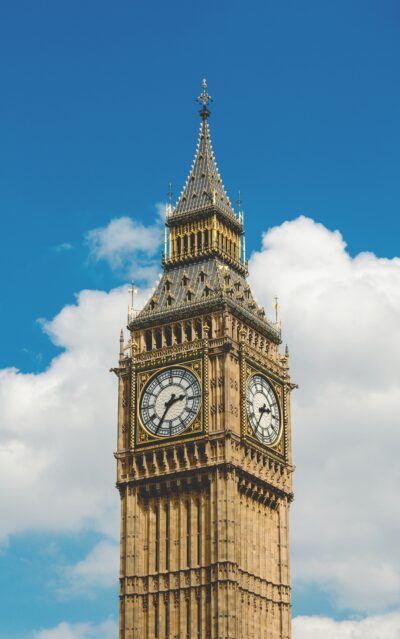 Last week, Labour Leader Keir Starmer set out what he branded as the "5 Missions for a better Britain". Our public affairs lead, Phil Rosenberg, formerly a Labour Councillor in Keir Starmer's local authority of Camden, sets out what is behind these Missions, and what they might mean for your business.
The Background
To set the context, Labour has had a 20-point lead in the polls since Liz Truss's car-crash budget in September 2022. Translated into a General Election result, this would mean a Labour landslide victory and a crashing Conservative defeat.
Nicola Sturgeon's recent resignation has also created a vacuum and the prospect of a messy leadership election, giving Labour a significant chance to take a sizeable portion of SNP seats in Scotland too.
One might think that Labour would be in cruising mode. But Labour strategists have certainly not been complacent.
They recognise that Labour's poll lead has been pretty soft. In many cases, it has been based much more on a dislike for the Conservative Government than based on any particular enthusiasm for Labour.
For one thing, hardly anyone was clear what a Keir Starmer's Labour Government stands for, hence, the 'Missions'. A chance to give a flavour of what Labour would stand for if the public votes for them in an election sometime between 18 months to 2 years away.
The Missions
To recap, the 5 Missions are as follows:
Secure the highest sustained growth in the G7, with good jobs and productivity growth in every part of the country making all, not just a few, better off.
Make Britain a clean energy superpower, to create jobs, cut bills and boost energy security with zero-carbon electricity by 2030, accelerating to net zero. We will set out measurable goals with similar ambition for the remaining three Missions over the coming months.
Build an NHS fit for the future, by reforming health and care services to speed up treatment, harnessing life sciences and technology to reduce preventable illness, and cutting health inequalities.
Make Britain's streets safe, by reforming the police and justice system, to prevent crime, tackle violence against women, and stop criminals getting away without punishment.
Break down the barriers to opportunity at every stage, for every child, by reforming the childcare and education systems, raising standards everywhere, and preparing young people for work and life.
So, having seen the Missions and heard Keir Starmer's speech, what are businesses to make of this? Are we now clear on what Labour stands for?
Labour wants to appeal to you.
The speech was designed to appeal to businesses. The first of the Missions is about growth. Starmer repeatedly began his lists of key audiences with 'businesses'. He made various references to meeting with "thousands" of "CEOs, investors, entrepreneurs". He even set out the concept for the Missions in management consultancy terms: "Every business around the world – every organisation – has a strategy. A nation needs one too". This is a striking change of tone for Labour.
You have a chance to shape policy. 
In his speech, Keir Starmer defined the Missions as "the backbone of the next Labour Manifesto". Some critics might have described it as a bit 'bare bones'. But here is an opportunity, even an invitation, for businesses to help 'put flesh on the bones' and help shape the policy. Looking at this framework, successful engagement with Labour will be about showing how your business can provide a solution or a step on the road to fulfilling these Missions. They are so broad that there is plenty of scope to do this, but in some cases, it may need some creative thinking.
Some dos and don'ts.
Labour's invitation to businesses is pretty open, but there are some very broad guidelines. There will be a need to show that you will be creating 'quality jobs', not insecure, low-paid ones, and, while Sir Keir repeated that he did not want to hold London back, your business may well get a much warmer hearing if you show how your business can create wealth in different parts of the country.
There are a couple of things to avoid in conversations with Labour if you can.
The first of these is assuming that a Keir Starmer Government can spend its way out of problems. In the current economic circumstances, that is not a credible option, Labour wants to 'steal the Tories' clothes as the party of 'sound money'. They will put money into their Missions, but they will be looking for the private sector to stump up cash too. If you can come up with a chunk of private funding for your ideas, it will make your asks easier.
The second is Brexit. While many businesses have found Brexit altogether challenging, there is little appetite anywhere for relitigating the Brexit debate again. Sir Keir said in his speech that he wanted to fix Brexit. But that is not going to mean repealing it. So, press for a different deal with the EU if you will, but don't bank on a more dramatic reversal in the near future.
Don't forget the Tories!
The next General Election can be called for as late as 24 January 2025. That is a long time away. Great changes could occur before then and the Conservatives are still in Government until an election, one mustn't forget the Tories!
How can we help you?
PRO has the expertise and relationships to support your business in making its case to decision-makers and opinion-formers. If you think your benefit could benefit from engaging with Labour or the Government on the issues that matter to you, or you just want a more tailored conversation about what the parties are thinking in your sector, why not get in touch with Phil to schedule a chat, email [email protected]?