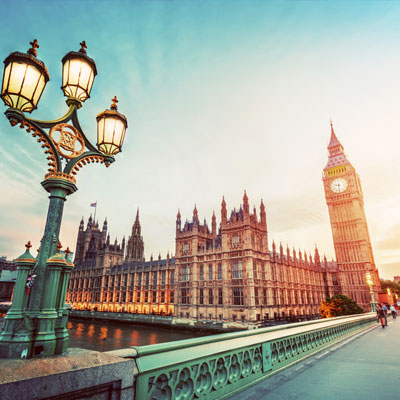 In early July, Ben Wallace, Secretary of State for Defence, announced his intentions to resign from the Government at the next reshuffle. The trouble for the Prime Minister was that he did not intend to hold a reshuffle; Wallace forced the Prime Minister's hand and left him with a dilemma – how comprehensive should the shakeup of his top team be?
Replacing Wallace was no easy task. Appointed to the role by Boris Johnson after his ascendance to the premiership, Wallace's four-year tenure was the longest since Geoff Hoon under Tony Blair, and he was seen as one of the critical reasons the UK Government responded robustly and effectively to Russia's invasion of Ukraine. With the War in Ukraine and potential global threats, the Prime Minister needed a skilled and trusted Minister but equally didn't want to upset the delicate makeup of his Cabinet.
Cometh of the hour, cometh of the man; after seven weeks from Wallace's impromptu resignation, Downing Street contemplated the Rubik's Cube of a reshuffle. They need not have a wholesale change but make one critical change: move Grant Shapps, a veterans Cabinet Minister and someone seen by Downing Street as a safe pair of hands, to replace Wallace in Defence.
This move opened a Cabinet role at the Department of State for Energy Security and Net Zero, which allowed the Prime Minister to bring in what many describe as his protégé, Claire Coutinho, to gain Cabinet experience. After a brief experience in finance and running her own catering business, the 38-year-old Coutinho worked in policy at centre right think-tanks and at KPMG before becoming an aide to then Chief Secretary to the Treasury, Rishi Sunak. Seen as a highflyer, many tip Coutinho to become the next Chancellor if Sunak wins the next election.
The reshuffle gave Sir Keir Starmer an excuse to shake up his top team. Unlike the Prime Minister, the Leader of the Opposition Party is in a strong position in the polls, which gives him the authority with his MPs to make wholesale changes and bring in more of his people.
Much of the media is about the personalities, the winners, and the losers of a reshuffle. Still, for those involved in Sir Keir's reshuffle, the only thing that matters is a Labour victory at the next General Election.
One of Sir Keir's most trusted advisors is Deborah Mattinson, the Director of Strategy and was Tony Blair's internal opinion pollster. You can be sure that each move would have been craftily planned and opinion tested by Mattinson. For example, Angela Rayner was promoted to Shadow Levelling Up Secretary, clearly choosing to appeal to those 'Red Wall' voters in Northern England who traditionally voted Labour but voted Tory in 2019.
From a policy point of view, time will tell how Rayner, a left-wing Corbynite MP, will work with developers and the broader property sector to deliver Labour's house-building pledge. Still, you can be sure Labour is focusing its messaging on those 'red wall voters' who see housing as a critical policy area the Conservatives are not delivering on.
If you look at the reshuffle, the likes of Shabana Mahmood, Steve Reed, Liz Kendall, Peter Kyle and even Jon Ashworth, so-called demotion, can be seen as Sir Keir moved MPs who score strongly with the public into positions where they can spend more time in the TV studio.
This reshuffle should be seen as Sir Keir bringing his strongest players into the field of battle before the next general election. This can be seen with Darren Jones joining the Shadow team from being Chair of the House of Commons Business Select Committee. PRO have supported clients to submit written and verbal evidence to Jones' BEIS Select Committee. The feedback has been that Jones' ability to grasp, comprehend, and then communicate complex business issues was second to none, and he was seen as one of the MPs who understood business. His move to the Shadow Cabinet leaves the BEIS Select Committee without a chair, which will be appointed from the Labour backbenchers in due course. We wouldn't be surprised in seeing Jim McMahon take on the BEIS touch after his exit from Sir Keir top team.
With an election most likely in November or December 2024, each party have at most, one more reshuffle before the election. The Conservatives need to maintain its internal coalition for as long as possible to keep Government stability. A more significant shakeup by the Tories is on the cards in spring. Labour has strengthened its mid-level front bench to move politicians to strategically appeal to its target voter audience. Labour's next move will be to ensure the most voter winning players are in the big roles such as the foreign office, before the election.
For more on this or for support with your Government affairs programmes, get in touch for a chat with [email protected]
Reshuffle appointments in full:
Conservatives
Grant Shapps appointed Secretary of State for Defence
Claire Coutinho appointed Secretary of State for Energy Security and Net Zero
David Johnston appointed Parliamentary Under-Secretary of State for Children, Families and Wellbeing
Labour
Angela Rayner appointed Shadow Deputy Prime Minister and Shadow Levelling up Secretary
Pat McFadden appointed Shadow Chancellor of the Duchy of Lancaster and National Campaign Coordinator
Nick Thomas-Symonds appointed Shadow Minister without portfolio
Jonathan Ashworth appointed Shadow Paymaster General
Shabana Mahmood appointed Shadow Justice Secretary
Liz Kendall appointed Shadow Work and Pensions Secretary
Steve Reed appointed Shadow Environment Secretary
Peter Kyle appointed Shadow Science Secretary
Hilary Benn appointed Shadow Northern Ireland Secretary
Lisa Nandy appointed Shadow Cabinet Minister for International Development
Darren Jones appointed Shadow Chief Secretary to the Treasury
Ellie Reeves appointed Deputy National Campaign Coordinator
Lucy Powell appointed Shadow Commons Leader